When our kids were younger, and as our family pulled out of the depths of winter, I couldn't wait to get back on the water and start sailing again. To feel the warm air on one's face and hear the gurgling of water down the hull as you slipped by under gentle afternoon sail was magical. Launching the boat in New England was a tricky affair of timing. Too early and you'd need to bundle up like the Michelin man to fight off the cold, too late and you risk missing out on a few gems of unannounced warm weather. But once we had the boat in the water, it was all about finding time to fit our sailing in between the kids commitments and other obligations. If we sailed every other weekend, I was satiated. On the other hand, if we skipped more than one weekend, I would notice an uneasiness come over me, an increased frustration with normally trivial life events and a general lack of groundedness. Sailing, and water in general, has always been an elixir for me. It gives me peace and comfort, like the fit of a favorite shoe or the melody of an acoustic guitar. I feel drawn to the water by some extraordinary otherworldly force. Knowing its healing power to my psyche, I don't resist its powerful draw.
So it is not lost on me how fortunate I am to have a partner that enjoys sailing too, along with a gaggle of friends that seem to want to climb onboard at a moments notice. And after a long stretch of pandemic woes, there was a lot of psyche to be healed this Spring.
Karen and I boarded our flights from Boston on British Airways, making sure to follow all of the travel restrictions to the tee. Last year, we had slipped into Greece under a loop-hole, using our French visas as a means to blend in with the rest of the EU citizenry, before Greece closed that option a few weeks later. This time, we made sure to be 14 days past our last vaccine shot, and we visited the local clinic for a fast turnaround of PCR tests the day before we departed. I had tested the travel restriction waters a month prior, flying into Athens as soon as Greece opened to Americans to knock off a long list of spring commissioning projects; I was nearly alone in a quiet boatyard calling out for more owners to visit. But this time, with Karen and all of our gear in tow, we felt like the odds were in our favor, and excitement was in the air.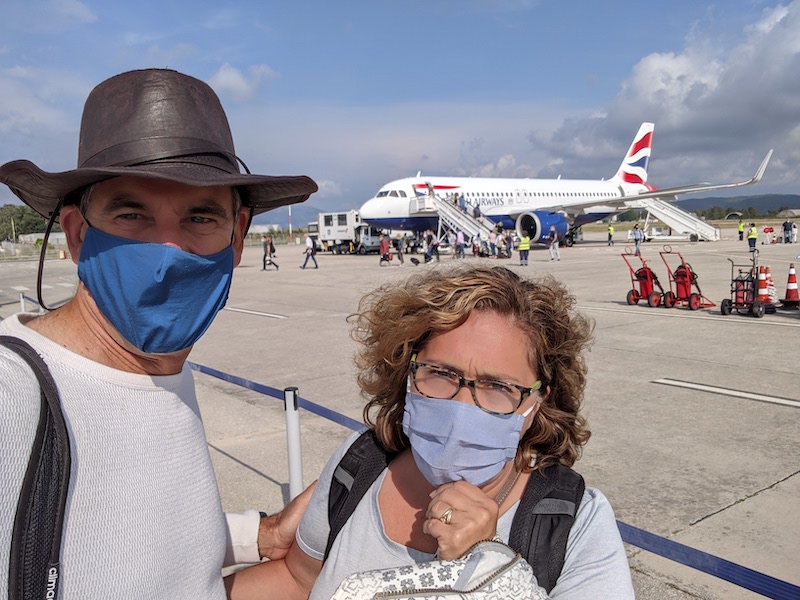 Continue reading

"In Search of Water, Ep. 154"